Awesome Retro
Awesome Retro is a non-profit organization with the mission "retrogaming for everyone". We add retrogaming to many events and bring equipment to organizations in the Netherlands and surrounding countries.
We are a volunteer-driven organization that manages to impress large audiences by delivering great retrogaming experiences for people of all ages. We visited dance festivals, musea, main stages, amusement parks, radio studios, gaming events, lan-parties, hacker congresses, schools and so forth.
A short impression is also viewable in our flyer. Browse the site for a list of available consoles, how to contribute and to see what great stuff we do.
Awesome Retro
Awesome Retro consists of over 40 volunteers. They have visited and supported over 75 events, from dance festival to museums. Tens of thousands of gamers, young and old, have played on over the 50 systems generously donated by a lot of people.
We are mainly active in western Europe, with the Netherlands as our base. We have visited events in Belgium, Germany, Sweden and the United Kingdom. We are a foundation since December 2012.
Volunteer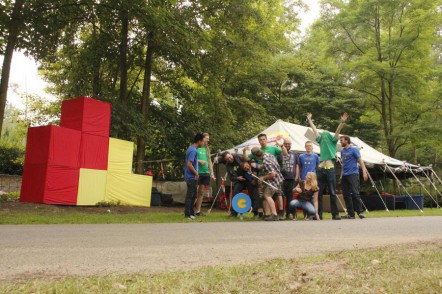 Are you ready to start (or expand) your retrogaming adventure? Become a volunteer at Awesome Retro! Click here.
Donate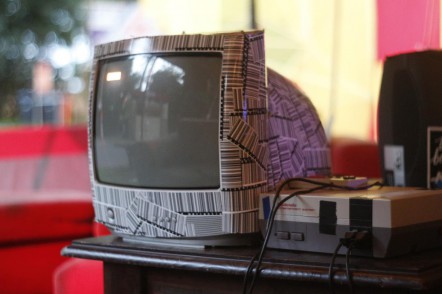 Is your old gaming gear collecting dust? Stop that madness! Donate it to Awesome Retro and give it a new life! Click here to visit the donation page.

Awesome Retro on Facebook
This is a stream of our facebook page:
Jeroen zag onze oproep langskomen via via op Twitter. Hij had al een tijd lang een C64 staan die een nieuw leven nodig had. Dankzij #DonatieDecember krijgt deze Commodore in het nieuwe jaar weer genoeg te doen! Bekijk http://donatiedecember.nl voor meer..
Van Assaf Nativ kregen we een aantal Atari handleidingen. Voor o.a. Space Invaders en Astroids. Ook gaf hij een originele square Atari controller. Thanks voor deze donatie in #DonatieDecember!
gmc vroeg op zijn werk om donaties voor #DonatieDecember en zijn bureau groeide langzaam vol. Een console die we bij Awesome Retro nog niet konden uitlenen was een Commodore 16. Hij gaat nog niet aan, dat is een kwestie van tijd! Volg gmc's voorbeeld..