Awesome Retro
Awesome Retro is a non-profit organization with the mission "retrogaming for everyone". We add retrogaming to many events and bring equipment to organizations in the Netherlands and surrounding countries.
We are a volunteer-driven organization that manages to impress large audiences by delivering great retrogaming experiences for people of all ages. We visited dance festivals, musea, main stages, amusement parks, radio studios, gaming events, lan-parties, hacker congresses, schools and so forth.
A short impression is also viewable in our flyer. Browse the site for a list of available consoles, how to contribute and to see what great stuff we do.
A list of past events can be found on our agenda.

Awesome Retro
Awesome Retro consists of over 40 volunteers. They have visited and supported over 75 events, from dance festival to museums. Tens of thousands of gamers, young and old, have played on over the 50 systems generously donated by a lot of people.We are mainly active in western Europe, with the Netherlands as our base. We have visited events in Belgium, Germany, Sweden and the United Kingdom. We are a foundation since December 2012.
Volunteer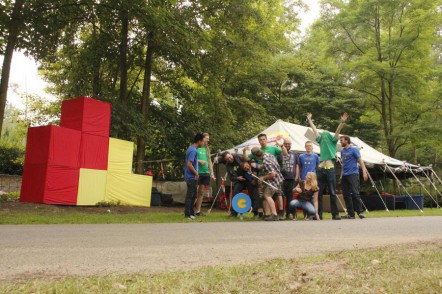 Are you ready to start (or expand) your retrogaming adventure? Become a volunteer at Awesome Retro! Click here.
Donate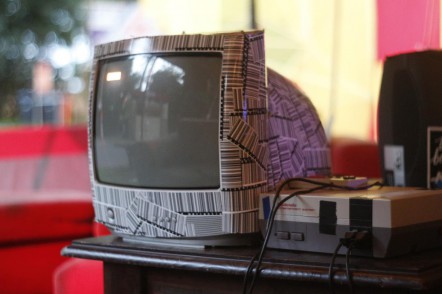 Is your old gaming gear collecting dust? Stop that madness! Donate it to Awesome Retro and give it a new life! Click here to visit the donation page.

Awesome Retro on Facebook
This is a stream of our facebook page:
Komend weekend opent de AwesomeSpace haar deuren. Als je houdt van retrogaming, technologie, creativiteit en fun kan dit maar zo je nieuwe vaste plek worden voor je projecten

Meer informatie op http://awesomespace.nl/
Awesome Space awesomespace.nl AwesomeSpace is a physical location dedicated to retrogaming, technology, creativity and fun. At AwesomeSpace people can work on their retrogaming projects, such as writing demo's, practice speedruns, repairing old hardware, design new levels, building games, and working with all kinds of retro tech…
The House From The Windows 95 Maze Screensaver Is Up For Sale clickhole.com Get out your checkbooks, '90s kids, because the iconic house that the Windows 95 maze screensaver was based on is now officially on the market. This northwest Washington chateau has been owned by Ron Fletcher for 30 years, but he's looking to downsize from this winding, windowless labyrinth—which...